How I Work - 009 Russ Jackson
In an effort to explore the talent in our community, Devanooga is doing a "How I Work" series of articles akin to the series Lifehacker produced in the 2010s. If you would like to be a part of the series, submit a PR with the questions answered or contact one of our moderators.
Name
Russ Jackson aka lordtaco
Devanooga username
Occupation
Web Developer
Location
Ringgold, GA
Current daily computer
MacBook Air M1
Current mobile device
iPhone 13 mini
What apps, software, and/or tools can't you live without?
Transmit, BBEdit, PhpStorm, Sequel Ace, Terminal
What is your workspace setup like?
I have a home office upstairs with a big, L-shaped desk. On one side I dock my MacBook and use it with a stand, external monitor, keyboard, and mouse. On the left is a PC I built.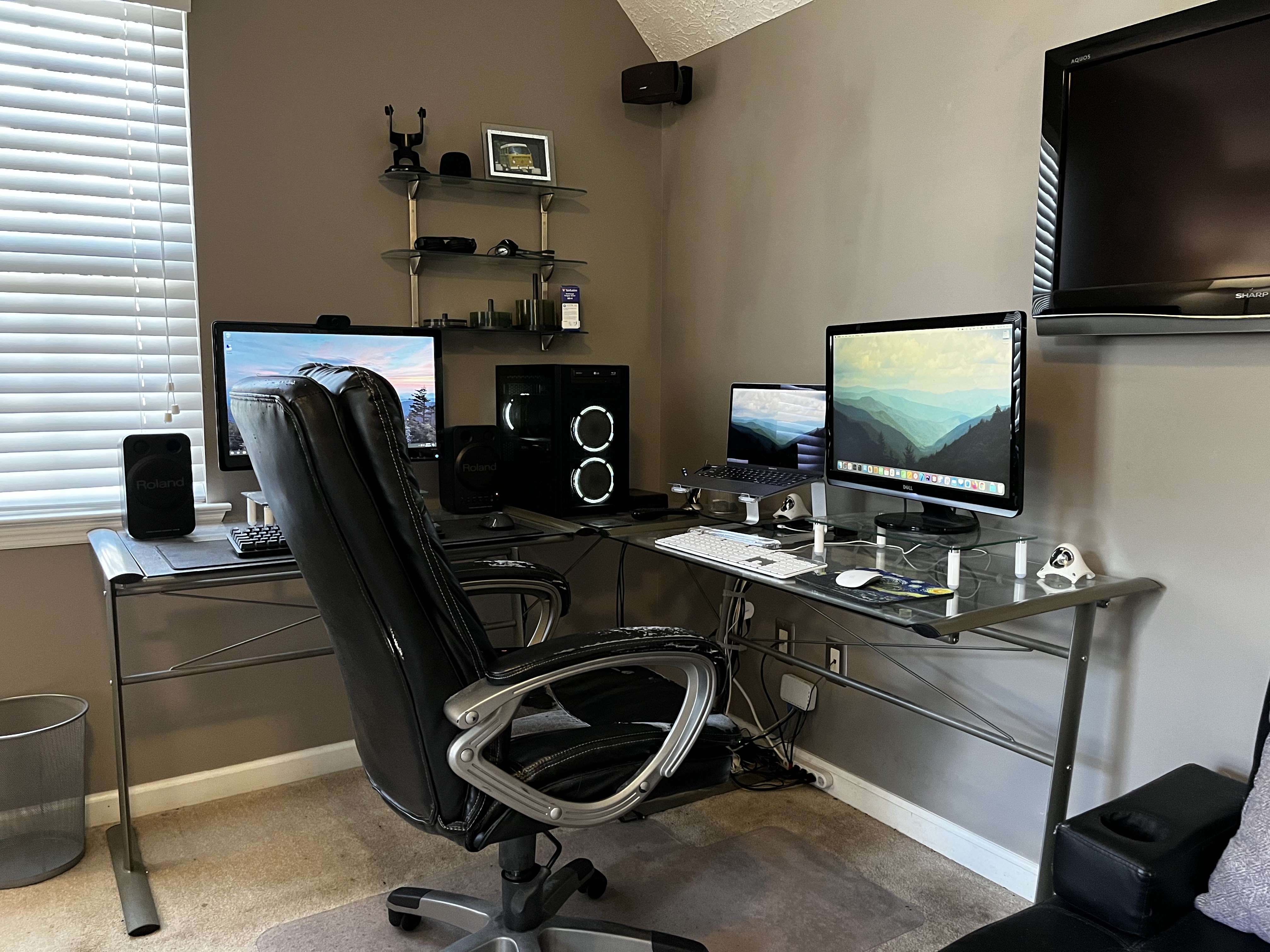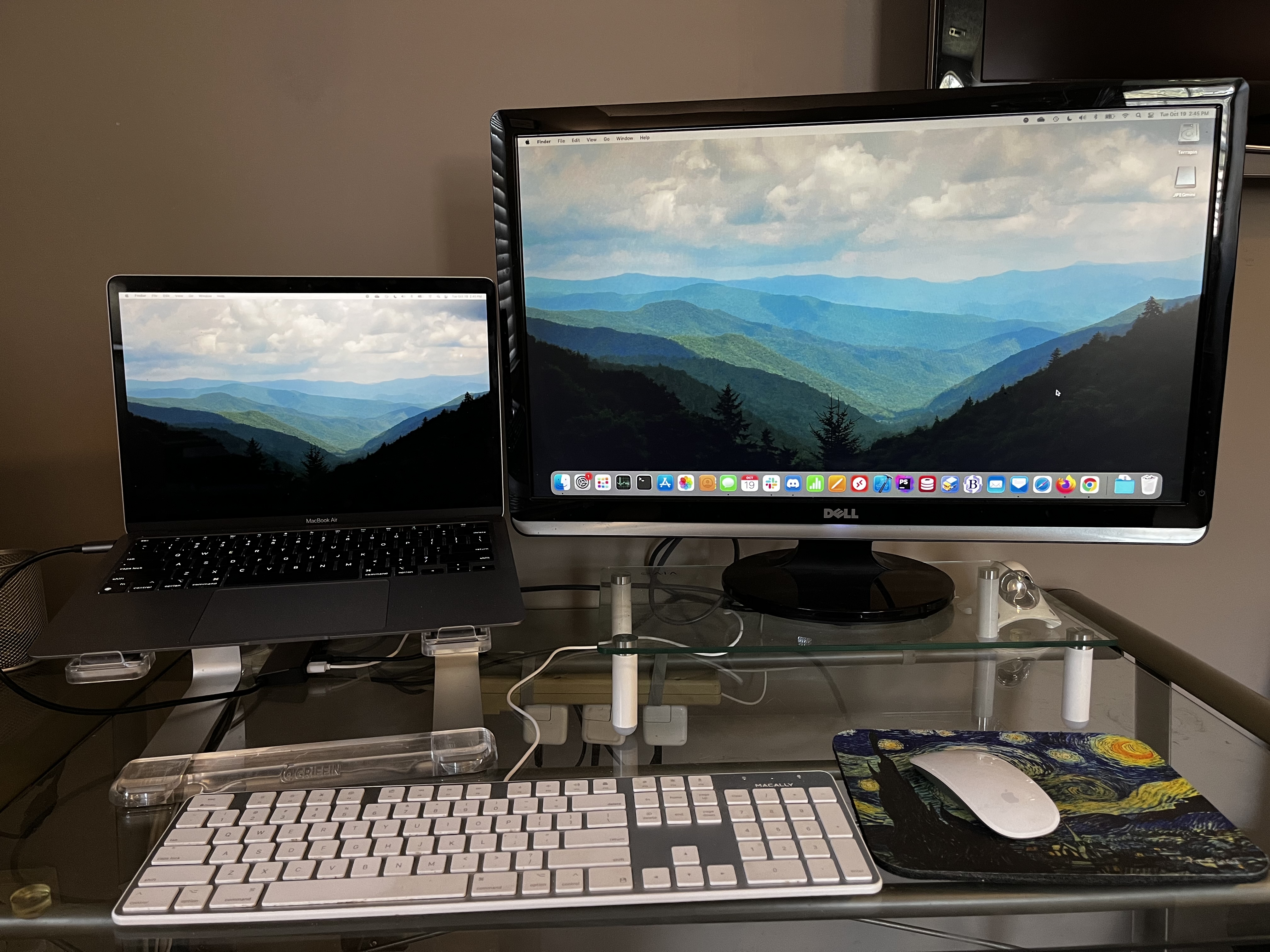 Favorite or must-have gear in your workspace?
Two words, work mini fridge.
What do you listen to while you work?
Oddly enough, I don't really listen to any music while I work.